Inspired by simple times and the road less traveled. Each design is created by founder and designer, Nicole, while living full time on the road in a 1977 GMC Motorhome.

I knew since childhood I wanted to be in fashion and run my own business. My Barbie didn't have a big dream house with Ken, she was too busy running her California Dream Surf Shop on Malibu Beach. Growing up in small town, USA, where family values were learned at the dinner table, you played in the dirt, everyone showed up for the Friday night lights and partied by the moon tower. The downtown bustled with antique shops, record stores, mom & pop restaurants and thrift shops where my fondness of vintage came alive.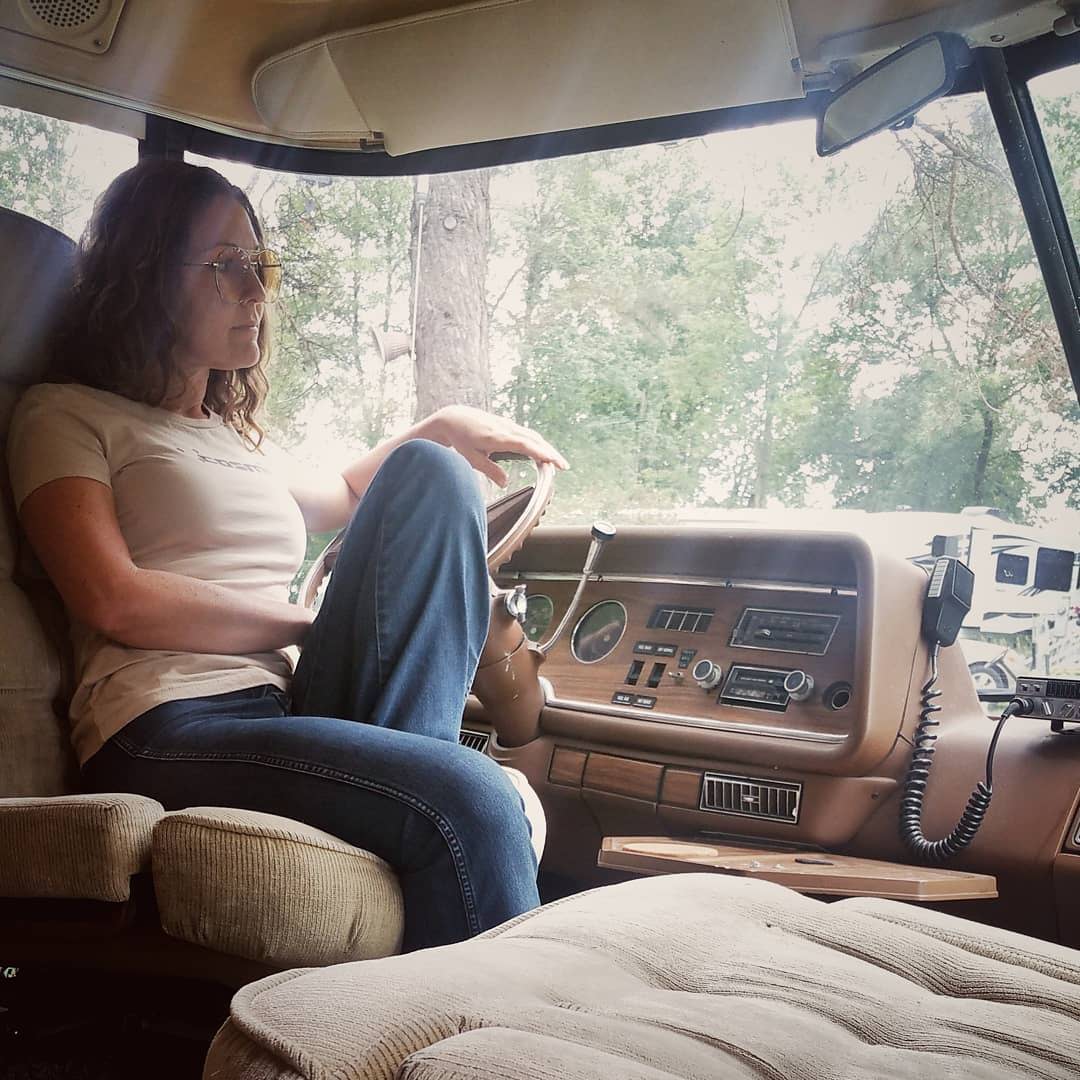 Fast forward to now, my love for vintage hasn't changed and I now roam the country living with my husband and husky boston terrier in "Nona", a 1977 GMC Motorhome. I am inspired by where the road takes me and the road that will always lead home, to that simple time, living wild and free.

The fashion industry has a bad habit of being a cut throat, hush hush, bottom line industry. But at what cost? Unethical manufacturing, contributing to environmental pollution and being known for competition not collaboration. I knew I wanted to be different. To be a part of the solution, not the problem. A place to promote other creatives, encourage self expression and build a brand on the design philosophy of sustainability and social responsibility.

So you creative rebels...Be Bold. Be Strong. Be You. Don't play by the rules and go create your own path. Do it with kindness, with gratitude, with respect to Mother Earth and let's start a Fashion Revolution.

XOXO,
Nicole

. . .